Michael Edmonds, 1959. Image: S Wagland
The PATH-2 Study is complete and results have been published in the BMJ.
The 2-year extended follow-up is also complete and was published in November 2022 in the Bone & Joint Journal.
The study has been designed to evaluate the clinical efficacy of PRP in acute ATR in terms of mechanical muscle-tendon function. 214 patients will be recruited to be randomly allocated to receive either PRP injection into the ATR gap or an imitation (placebo) injection. A cast, splint or boot is the current standard treatment.
The patient will receive the study/placebo treatment and will then participate in telephone follow-ups at weeks 4, 7 and 13 and attend for a 24 week follow-up in clinic, arranged by the recruiting site. The primary outcome is a Heel-rise Endurance Test at the 24 week follow-up appointment in clinic. An  extended follow-up will be performed at 2 years after treatment, in which participants are requested to complete a questionnaire either by post or telephone. 
Patients are identified in the outpatient trauma or orthopaedic clinic in a minimum of 15 hospitals across the UK. Recruitment began in July 2015 and will continue for 24 months or until the recruitment target of 214 participants is met. It is anticipated that each site will recruit a minimum of 1 patient per month.
PATH-2 is an academic clinical research study sponsored by Oxford University and is led by Professor Keith Willett, Professor of Orthopaedic Trauma Surgery. Project funding was awarded by the Efficacy and Mechanism Evaluation (EME) Programme and is funded by the Medical Research Council (MRC) and managed by the National Institute for Health Research (NIHR) on behalf of the MRC-NIHR partnership.
Funding for the two-year extended follow-up has been awarded from the Kadoorie Centre Trauma Research Charitable Fund.
20th November 2019: Publication in the BMJ, a major clinical research journal.
12th November 2019: The PATH-2 study has been accepted for publication in the BMJ.
20th March 2018: PATH-2 Study enters analysis phase. Over to you, statisticians!
9th March 2018: The last two PATH-2 participants attend for 24-week follow-up at Northern General Hospital.
30th November: PATH-2 Study Protocol paper published in BMJ Open, open access. See link on the left.
18th September: PATH-2 Study reaches its target of 230 participants and closes to recruitment. An award for the last participant goes to Susie O'Sullivan at Peterborough City Hospital. Thanks to all site staff who have helped get us there!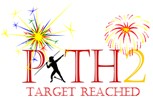 3rd August 2017: PATH-2 Study reaches 214 participants; prize for 214th goes to Tracy at Leicester Royal Infirmary. Well deserved as Leicester is our top recruiter with 43 participants.
We have a new target of 230 participants by the end of September 2017.
28th June 2017: Reach Target Event Feedback Survey now closed.
27th June 2017: See our study videos on the PATH-2 Reach Target Event page.
15th June 2017: Our 2-year extended follow-up is to go ahead. Ethics and HRA Approval granted.
20th April 2017: Our 18th and last site, Royal Surrey County Hospital, Guildford, opens to recruitment. First Guildford patient recruited today!
6th March 2017: Leighton Hospital, Crewe, recruits a participant on the first full day of site activation. Well done team!
16th January 2017: Royal Devon off to a flying start. First participant recruited 3 working days after opening!
11th January 2017: We welcome Royal Devon & Exeter Hospital, our 16th open site
25th November 2016: Northern General Hospital Sheffield joins us, opening for recruitment
8th November 2016: Welcome to University Hospital South Manchester, Wythenshawe, now open for recruitment
27th October 2016: Substudy 1 meets recruitment target of 16 patients
27th July 2016: University Hospital of Aintree opens for recruitment
21st July 2016: Morriston Hospital opens for recruitment
9th May 2016: Peterborough City Hospital opens for recruitment - our 12th open site
April 2016: Royal Leicester Infirmary meets or exceeds recruitment targets for 3 months in a row
18th April 2016: University Hospital Coventry and Warrington and Halton Hospitals both open to recruitment.
20th July 2015: First site goes live for the PATH-2 Study! The John Radcliffe Hospital in Oxford is now open to recruitment.